Meet Linda Cureton, CIO of NASA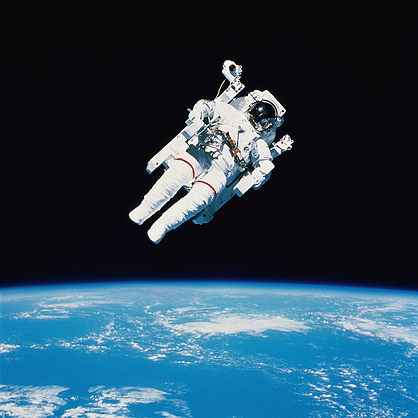 So just how to you get to be the Chief Information Officer for NASA? (Yes —
the
NASA, the National Aeronautics and Space Administration, NASA.) Well, you'll find out at our upcoming
CEO Chick Chat with Linda Cureton
.
Plus, members can attend this event for just $10 (that's a $45 savings from the non-member price). Not a member yet? Learn more and join online to snag your savings and exclusive member-only events (like our upcoming wine tasting).
Mark your calendars and prepare to shoot for the stars. Seating is limited, so register soon.
P.S. Did you miss our event with the illustrious sisters Dee Dee and Betsy Meyers? (After all, this event did sell out rather quickly.) Well, not to fear. You can watch it on video (part 1, part 2 & part 3). Enjoy!

Members Only Barrel Tasting with the Winemaker at Sunset Hills

Thursday, November 3rd, 1pm – 4pm
Learn more and register
Prefer a more intimate networking experience? Then have we got the perfect event for you! Sunset Hills Vineyard is opening their doors for a private barrel tasting and tour with the winemaker, Nate Walsh. In just six years, Sunset Hills has earned more than 40 medals in local, regional and international competitions. Enjoy award-winning wine, delectable cheeses, and crusty French bread while getting to know some of the most extraordinary women around.
And don't think that we're not getting you there in style. It's a limo all the way! Chardonnay (or Cabernet) the day away without worry. Take advantage of this excellent opportunity to create conversations and connections with your fellow passengers.
We listen to our members and you let us know that you would love to invite special friends, colleagues and clients to this extraordinary event. Of course, the more the merrier, so as long as you are a member in good standing you can register others to join you as your guest!
ABOUT THE VINEYARD
From vine to wine, Sunset Hills grapes pass a set of human eyes and hands a minimum of fifteen times to ensure that only the best grapes end up in your glass. It is this relentless pursuit of excellence that has earned Sunset Hills over 40 medals in local, national and international wine competitions in just 6 short years.
Sunset Hills is dedicated to making fine wines and to doing it in a way that is gentle on the land. They are using Virginia sunshine to make Virginia wine twice: once to grow their grapes and again with 154 solar panels that run the winery and winemaking operations.
By adding modern science to historic renovation, Sunset Hills has given new life and new purpose to their 140 year old farm, which is now a favorite destination for hundreds of Virginia wine lovers who visit each weekend.
LOCATION
We will be departing at 1pm sharp from:
The Ritz Carlton
1700 Tysons Blvd.
McLean, VA
COST
SITC Member $70
(members in good standing may also register guests)

CEO Chick Chat with Linda Cureton, CIO of NASA

Wednesday, November 9th, 7:30am – 9am
Learn more and register
Get ready for another inspiring breakfast with champions and visionaries. CEO Chick Chat brings you intimate, in-depth interviews with women movers and shakers. This month, we're honored and thrilled to have Linda Cureton, the CIO of NASA joining us.
Can you even imagine what it would be like to be the CIO of NASA!? Well, you are in for an incredible treat. At this CEO Chick Chat you'll find out what it's like and how in the world (or galaxy) you would get this job.
Ms. Cureton has an impressive background, which you can read in it's entirety on our event page. She was appointed as the NASA CIO in September 2009, and oversees the agency's information technology (IT) and information resource management (IRM). As you can imagine, this is a big job, as NASA is known to be on the cutting edge of technology.
As you can imagine, seats to this event are limited and expected to sell out quickly. Register today, and we'll see you there!
LOCATION
Pillsbury Winthrop Shaw Pittman
2300 N Street, NW
Washington, DC 20037
COST
SITC Member $10
NAWBO & LipstickRocks Members: $35
Non-Member $55
Events You Don't Want to Miss!
Members Only Barrel Tasting with the Winemaker
Transportation from Tysons Area
Thursday, November 3rd, 1pm – 4pm
Learn more and register

CEO Chick Chat with Linda Cureton, CIO of NASA Washington, DC
Wednesday, November 9th, 7:30am – 9am
Learn more and register